No one should pay to clean malware. Full stop.
We build our company on the belief that everyone should be free of malware. To put this belief in practice we created products that help in keeping you malware free.
However, even though we knew that malware has no place in your cyber journey we never knew what you actually need and what is best for you.
Until you told us.
Build a forever free malware removal tool and make it available to everyone.
We heard you. Loud and clear. 
Every good phenomenon gives birth to a bad phenomenon. Internet was (still is) a great invention that opened, to all of us, a totally new and exciting world with many possibilities, including the bad ones.
That is how the great new cyberspace led to the creation of hackers, malware creators and similar alike that utilize cyber possibilities with bad intentions.
There are certain things in life that are essentials and that should be free to everyone. On this matter, everyone may have their own views and ideas. So, do you guys. Even though it seems so logical now, but we were totally not aware of the fact that we fit in that "essentials" concept until you told us.
And luckily you did. 
You believe that removing malware should be free and available to everyone. Well, we believe too. And we put this belief in practice. As of today, we made available to everyone a forever free malware removal tool, No strings attached, No limitations.
Zemana AntiMalware (Forever Free)
How we came to this point?
Actually, we started carefully listening to your feedback. For two years we have been running an uninstallation survey on our website that now we see with totally different eyes than we did before.
One of the main reasons you guys uninstalled our product is due to lack of money. You need the product, you like it but simply there is not enough budget for it.
I mean you didn't choose to get infected with malware. And now you have to pay to clean it. IT MAKES NO SENSE. 
So, what do we have now?
All of us have a forever free antimalware model that does the following:
1. Scans your PC in less than a few seconds
It is even faster than Zemana AntiMalware 2.0. You don't believe us? Check out the video.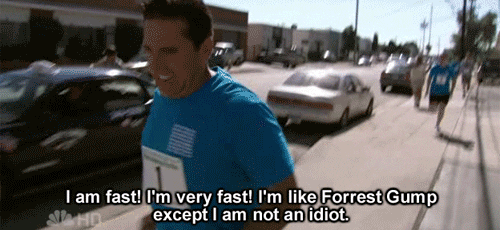 2. Has no back-end processes
It doesn't work in the background because it is a free removal tool and we do it for your overall PC's health and for the better user experience. There is no need for this product to run in the background because there are no additional and unnecessary features on the product that require running in the background.
3. Advanced malware detection
If it's free it doesn't mean you don't have access to advanced malware removal force. You do. We implemented some strong Artificial Intelligence models that keep our malware detection on a high level and we will continue improving it more and more.
So, what's up next?
We actually listen to our users and develop a totally free version that has no back end process and is available to everyone. So if you ask us what's next? Well, we will continue listening to you and improve the product with additional protection modules.
Are you in the mood to give us feedback?
Simply download Zemana AntiMalware Free. Open the product and start your scan.
Once the scan finishes you will see this screen. Put your email address so we can stay in touch, share your ideas and click on "Send Feedback".
Make sure to share your thoughts about the product as well. We would like to hear about it.
P.S. Today we are also celebrating  30 years of the World wide web (www). Just 30 years ago a new era started. Today, let's start a new one.
World wide malware free (wwmf).
FREE OF MALWARE WORLDWIDE.
Ready?
Still didn't download? Start your download here.